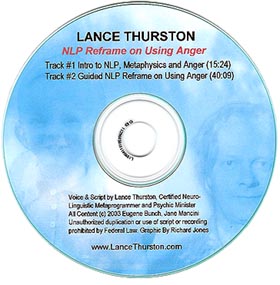 Intro (15:24) Guided Reframe (40:08)


Have you ever noticed that the angrier a person gets the more childish they become?

Some people even get red in the face and can't even stand anymore? That's because they go back to the age they were when they first learned anger... which could have been in the womb and maybe before they

learned to walk. In any case I have yet to meet anyone who had not learned ANGER before the age of three, which means the average person has a mentality when they are really angry of less than three!

Well in essence the idea of what I do with the Neuro-Linguistics and the particular techniques I use is to take the child inside

that's in charge of the anger, the program that you learned before the age of three about anger... and grow it up in a healthy, useful adult way...

This guided self-help audio is not designed to remove anger. Anger, as with all emotions (see EMOTIONS and you!), can be a useful tool when used appropriately for appropriate reasons.

HOWEVER...
out of control,

ongoing


is not healthy...

Changing your emotional beliefs about anger (which ultimately effects your expression and

use of anger) is where this guided audio can help you!
Track#1 Intro to NLP, Metaphysics & Anger (15:24)

Lance talks about his work with Neuro-Linguistics, Parapsychology and his success with reframing emotions such as anger. Hear RealAudio sample of intro here

Track#2 Guided Neuro-Linguistic Reframe on Using Anger (40:08)

Lance's NLP Intuitive Guided Audio Sessions are truly different. Rather than just informing you, they actually show you how to change yourself in a new way.

NLP is a powerful technique that can help you get the results you want quickly and easily!

Lance will show you how to get in touch with your unconscious to communicate with your "baby

child" mind. Examine out-dated beliefs first learned as a child that are no longer useful to you as an adult... and update them!

With this guided audio you will be discovering WHO you first learned anger from, WHAT anger is doing FOR you, take responsibility for YOUR ANGER and free whoever you first learned anger from as a child, so YOU can begin to USE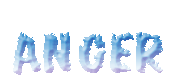 the emotion of ANGER in brand NEW healthy and appropriate ways!

Move into a happier, healthier, more joyful life!

Use Lance's artistic, creative, intuitive genius and you will get results!

Click link below for download:

(Guided Anger Reframe).

* Please read typical disclaimer at bottom of page. Thank-you!
*Disclaimer: These audios are not meant to diagnose, treat medical problems or to be used as a substitute for medical treatment, counseling or mental health services. Download and use at own risk as is etc.



LanceThurston.com/NLP_Reframe_On_Using_Anger.html
LanceThurston.com Copyright © 2002
Eugene Bunch J. Mancini All Rights Reserved.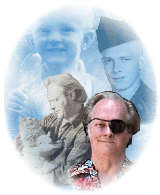 "I use the latest, most effective ways to show you how to get in touch with the real designer of your life, your unconscious mind, to heal and transform your emotions into wonderful, joyful tools that you can use to lead your REAL happy life."

- Lance Thurston

"Anybody can

become angry.. that is easy; but to be angry with the right person

, and to the right degree,

and at the right time, and for the right purpose,

and in the right way, that is not within everybody's power, that is not easy." - Aristotle